What can a major retailer be doing selling a 3d printer? Lets find out a bit more in the Monoprice select mini 3d printer review.
In the early days of 3d printing, and to a certain degree nowadays,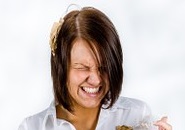 when buying a 3d printer you are left on your own. The box arrives and you have to put the printer together. With parts not fitting, instructions vague, forum help good but time consuming. When you eventually completely assembled the printer then setting up the printer is a series of trial and error, bed levelling, end stop setting, heat settings, the list is endless.
How about leaving all of that behind?
How about asking all the questions you have before you order the printer?
How about unpacking a complete printer with no difficult assembly?
Enter the Monoprice select mini 3d printer.


This printer comes pre-assembled and calibrated. All you have to do is check the calibration hasn't changed during shipping. Insert the micro SD card, select the demo print, load up the filament and print.
With it's small footprint the Monoprice select mini will be at home on any desktop. It's open frame design gives you the maximum build volume for the smallest footprint.
Any of the currently available filaments are able to be printed with this printer. The heated bed allows warp free ABS printing and the use of Cura, Repetier or or other slicing software gives users the flexibility and freedom to change the settings to suit the materials.
So printing the basic filaments, such as PLA and ABS, along with the more advanced materials , like the conductive PLA, wood PLA and metal composites is no problem for the Monoprice select mini 3d printer.
Loading and unloading of the filament has been made very easy with the top mounted feeder with it's quick release steel gear.
The 0.4mm nozzle allows you to print fine details along with the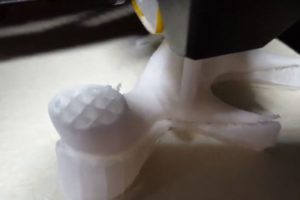 speed of print not leaving you hanging around for hours. With the printers z axis resolution of 100 microns ( 2.54 thou) the layer steps will be almost invisible.
The print volume of 1728cc (103.8 cu-in) made up from an X,Y,Z size of 120mm X 120mm X 120mm (4.7in X 4.7in X 4.7in) will allow you to print most things you want.
The clear LCD screen with easy to use menu allows the user to adjust the parameters you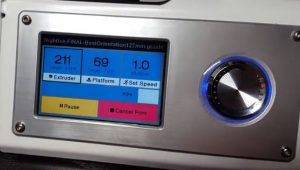 want whilst still printing.
With a 1 year replacement warranty your purchase is backed by the Monoprice quality guarantee.
Their team of friendly and knowledgeable technicians are available to answer your questions before during and after your purchase.
So how about dipping your toe into the future, have a look at the most complete 3d printer out of the box, easiset printer to use.
If you have any comments about the monoprice select mini 3d printer review, please leave them in the box below and I will respond quickly.
thanks for reading
Phil