So you bought yourself a 3d printer ….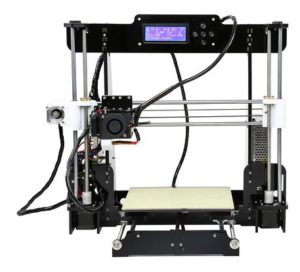 It's sitting on the table over there looking at you…
Waiting to be used….
Now you have browsed through thingiverse ( if its up) or Yeggi to find a 3d model you really like.
Downloaded it – seen the proof that it prints online….
So you give it a go….
That blob on your build plate looks nothing like the model….
What the ….
Where do you start to find out what you now do to create what you want…
Ah…Facebook- plenty of experts on there….
And you get plenty of advice
'Try tweaking the filament size.
'What about your belts
'Turn on coasting
'Turn off coasting
'Loosen your belts….
You know the routine….
What do you do.
Who do you turn to for sound advice .
Someone who has years of solid experience.
Someone who has put together some 3d printing training…
Introducing the institute of 3d printing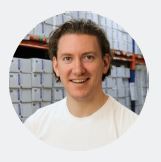 Created by Ed Tyson.
Who some may recognize as the starting Rigid ink – selling filament.
Also the creator of the first 3d printing summit in Dec 2019.


He has now opened a learning portal where you can find out about the wonderful hobby you have started.
What's inside
Once you sign up and log in then you are presented with a dashboard showing the courses across the top as a menu.
Don't skip the safety training, thinking you know it all .
We all know it, but it is worth just reviewing it again.
Once that is done then jump into the core course.
You get 6 modules within this course .
With the first two open straight away and the others following along at weekly intervals.
Then there is the advanced slicer mastery.
Taking on the three main slicers of the day.
Cura, Prusaslicer and Simplify 3d.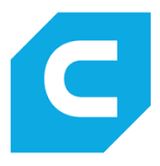 Go in depth into each setting.
Get to know simplify 3d before you put your hand into your pocket
and buy it.
Do you like the interface, do you think you will get on with it.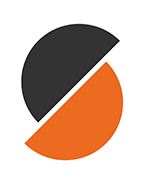 See what your tutor thinks of it as she takes you through what each
element does and how it affects your prints.
Get the same stl files to slice and print – see what differs between what they get and what you do.
See you progress across the bottom as you complete each module.


If you need faster help then there is the 'ask an expert' – where you can ask an expert for help on specific printing problems.
Show off your finished print – show the difference between what you started with and what you ended up with and how you got there.
Find the friendly community of like minded 3d printerers who want to improve their prints.
Take a deep dive into the monthly masterclasses.
New topics and more indepth step by step methods of getting there.
Or download the podcasts, to listen to while traveling to work, on your lunchbreak or just a bit of downtime.
Get to know how the experts do it and their tips – put these into action and see your results improve.
Download the free resources – the ultimate beginners guide to 3d printing and the ultimate 3d print quality troubleshooting guide.
Both very valuable resources.
And finally sign up for the monthly newsletter.
This will keep you up todate with any news, success stories , what's happening – so you don't miss out on anything within the institute.
And that about covers it.
But i hope you will agree that there is a tremendous amount of information available within the institute.
 What did i think
Ed sent me an offer for a two week free trial.
So i thought about it and decided to sign up.
The clean interface with the drop down menu give you quick access to the courses you want to go to.
Going through the safety training video reminded me to start a maintenance log.
Ad to check that all the connections were still tight.
Would i get a fireball extinguisher , i tend not to leave the printer unattended so not at the moment.
Watching Adam go through the basics of the 3d printer and then onto bed leveling was interesting.
A good explanation of 3 point and 4 point leveling – reasons for and against.
There were stl's to download and try out for bed leveling – this way you can go back to them and ask questions knowing that they know what you are printing.
There were only a couple of extra lessons within there at the time i joined and i hope that there will be many more very quickly.
Each of the lessons with downloadable resources were about 20 mins long.
So you won't be having 'that look' as you come back into the family room.
Going through the advanced slicers course i chose Cura to start with – as that is the one i use most often.
Ed has chosen to focus on three of the main ones – cura, prusaslicer and simplify 3d.
I am sure as requests come in there maybe more added to the list…
Susan, you tutor takes you through each of the menus and what they mean to your prints.
I did pick up a few tips to improve my printing – so thank you Ed, Susan and the team.
Even if you don't use the other slicers it is worth going through the training to see what they are like – especially simplify 3d.
If you like what you see then you may be able to justify it a bit more.
As they go through lessons you will pick up tips on how to change the quality of your prints.
Again there were a limited number of modules and they are still releasing them.
I don't remember going through the prusaslicer training or it wasn't available but i expect it will be up to the high standard of the other two.
The rigid ink mascot does get moved around the bed a lot within these videos – but it is one that can be used as a test piece.
Shame i didn't see a download for it.
I didn't try the ask an expert, but seeing who the experts are – the trainers, i can feel assured that the answers would have been correct or at least would move me a lot closer to getting my print quality where i want it.
And you can go back, with the continuity of them knowing what you have been doing…
The podcast wasn't available, but after watching the 3d printing summit late last year I am certain that the visitors or the information given will be of high value and worth listening to.
Who would I recommend it for
3d printing is still in it's infancy.
I cannot go on a 3d printing design course ( i may be proven wrong).
Learning about the rules of design for 3d printing- it is normally left to the individual to find the rules and apply them.
I did find a few years ago a cad program dedicated for 3d printing, but it was a paid for program and soon disappeared, unfortunately.
In the meantime learning about 3d printing consists of reading the help from the slicer programs and trying to interpret what they mean.
Sorting out whether the printing problem you have is due to the slicer or a hardware problem is again down to you – or asking the FB experts…
Now what you have is someone who has put together a learning platform for beginners through to experts.
Where they can all ask an expert and know that the experts have practical knowledge.
Learn the terminology of 3d printing and find out how to apply it to your printing.
Keep up to date with changes in the slicers and know what are gimmicks and what will improve the quality of your prints.
And there is even a short course on using meshmixer to manifold your models and manipulate them.
Seeing dink with a dragons arm is an interesting concept, but shows what can be accomplished.
But i would say it really doesn't matter at what level you are at – there will be something to improve your print quality or print process.
As there is no contract and you can sign up and leave when you need to it is worth keeping their site in a bookmark – just in case you come up against a problem you think 'i need to have a rational conversation with an expert to solve this', rather than all the noise you get on social media.
And you get to go through the latest training…
So seriously , check it out – see if the two week trial offer is still there, if not signup for a month and see what you think.
I will be dipping back in in a bit…
Maybe see you in there….